Get alerts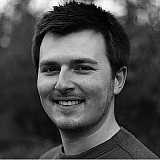 Segundo Ramon Forcada, chefe de mecânicos de Maverick Viñales, espanhol não consegue impor estilo de pilotagem na Yamaha M1, apesar do início impressionante de temporada com moto japonesa
After topping every test of the pre-season, Vinales has opened up a 14-point advantage at the top of the points standings with victories in the first two races of the 2017 campaign in Qatar and Argentina.
But despite his rider's imperious start to the new season, Forcada says the 22-year-old has had to fight his instincts in order to extract the most out of the YZR-M1.
In particular, Forcada – who previously engineered Jorge Lorenzo before the three-time MotoGP champion's switch to Ducati – says Vinales is having to avoid late braking and turning in order to be able to take full advantage of the Yamaha's strong traction exiting corners.
"Maverick would like a bike with the rideability and the traction of the Yamaha, which turned like the Honda and which was as fast as the Ducati," Forcada told Motorsport.com.
"But all the other riders would like that too. Because he knows that's impossible, he is not riding the way he feels most comfortable, instead trying to extract the maximum from what the Yamaha offers him.
"He would like to brake later and harder, and turn in quicker, like a Honda would do it. But he is aware that with this bike that's not possible, so we has to imitate a bit what Jorge was doing.
"Now he's faster on the corners than when he was at Suzuki. The Yamaha is designed to take advantage of that; it's very stable on the rear and has a lot of traction at the exit of the corners.
"It's not that he likes it, that's how the bike works."
Forcada also singled out making consistently strong starts and being able to reach his full potential over a single lap faster as two areas where Vinales still has room for improvement.
"He has to improve his starts, but that's a matter of time," Forcada said. "And in qualifying [trim], he has to get used to getting the laptime on the first lap, not on the second.
"If you do that on Saturday regularly you get used to doing it on Sunday, and if you have a decent start, you save yourself a lot of trouble.
"In MotoGP, if you get stuck [at the start], five riders will overtake you before the first corner, and if your goal is to win, that makes things complicated."